Strobel Technologies Company History

The Strobel Family has been in the manufacturing business since 1950. Mark Strobel grew up working in his father's factory. His father tried to teach him everything he knew. Mark learned plastics, chemicals, woodworking, mechanics, electronics, pneumatics, hydraulics, machining, welding, engineering, design, production, quality control, management, and marketing. Much of the production machinery was designed and built in house and Mark eventually acquired the skills to design and build on his own.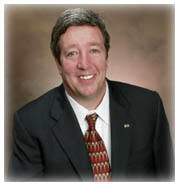 After graduating from college and holding a couple of different jobs Mark Strobel found himself unemployed and wondering what to do next. He knew he wanted his own business, but what and how? Mark always was a sleepyhead and one morning while laying in his waterbed and not wanting to get up - it dawned on him. Waterbeds! He followed the thought and realized that he loved his waterbed, that waterbeds really were much more comfortable than regular beds. Waterbeds were just a hippie fad at the time, so he did some serious research, convinced himself, and then took action.
Mark took his life savings of $600 dollars, bought some woodworking tools and began making and selling waterbed frames. Within a few months he opened the first waterbed store in Louisville, Kentucky in 1974. Things went well and after a time of seeing a severe shortage of quality watermattresses, Mark decided to make his own. But this was not as simple as opening a store; it took a lot of money. So where do you get money, a bank of course. Mark got laughed out of every bank in town; you should have seen their eyebrows when he said waterbeds. He did finally find one who had a sympathetic ear and they struck a deal.
So Mark bought and built equipment and set up a manufacturing plant and began producing watermattresses. He built a good business. Mark is still active in all phases of the business, but he is most active with his research and development team. Strobel has pioneered many of the innovations in mattresses today, including the Feathertop surface, lumbar support, Polyfilax, and the Lever-Spring system. Mark Strobel holds many U.S. Patents including the double hull watermattress and the Supple-Pedic.
Among industry circles, Strobel Manufacturing has earned the reputation of having the highest quality in the business. Strobel has a good team of dedicated people who take great pride in their work. A few years ago a number of brand name innerspring bed manufacturers quickly jumped into the waterbed market. Then they got out just as quickly. While these trusted brand names know a lot about innerspring beds, they did not know a lot about specialty sleep.
Mark Strobel has researched sleep and mattress design for over 25 years. While many of the improvements he made related to waterbeds, the ultimate question remained, of how to build a better bed.
He experimented with foam, air, water, all the inner-spring types, and all combinations of the above. Then one day in a flash of insight it hit him, the Lever-Spring. He built it and it worked better than any other mattress in history. Mark applied for a patent and the patent examiner stated he had never seen anything like it, and there are a lot of patents on mattress design. Consequently Mark was granted a very broad patent, competitors can not simply make a small change and copy it. The Supple-Pedic was born.
Strobel now goes beyond waterbeds. We are dedicated to improving the quality of sleep and comforts of life with new and innovative products in whatever form they may take. We now offer our patented Supple-Pedic Mattress, Supple-Pedic Pillows, and other products that offer greater comfort and better health than have been available in the past. Supple-Pedic is simply the best mattress invented to date. Strobel truly is - on the leading edge of technology.
P.S. a note from Mark Strobel: I am an unlikely activist, a mattress manufacturer in business for 32 years. When I could not find a chemical free and safe system to flameproof my mattresses I became concerned. Then, the more I researched the issue, the more alarmed I have become.

I have led the fight against this law. First in California by visiting the capitol and lobbying against the state law, then by forming the group PeopleForCleanBeds.org and generating 800 public and doctor comments against the national law sent to the CPSC, plus much more. But, we lost.

The recently completed January 9, 2006 CPSC Risk Assessment of Flameproof Mattresses proves everything I have been trying to say in this fight. All flameproof mattresses contain acutely toxic and cancer causing chemicals, and these chemicals do leach through the surface of our mattresses and are absorbed by our bodies.

Now we have a national flame proof mattress law that requires a lot of toxic and cancer causing chemical in beds to pass the test. We recommend a prescription bed free of toxic chemicals.